It's a pretty fun crowd at The Maverick and we take holidays seriously. We go all out for our residents and Halloween is no exception!
As soon as October hit, the hard work began transforming our lobby into an otherworldly office. We even had a continuous loop of Halloween classics playing on our projector.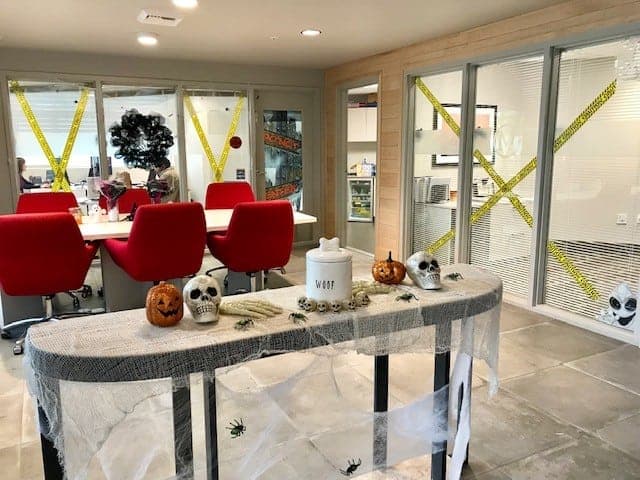 We also hosted a Halloween costume contest that kicked off with The Maverick team dressing up well before Halloween. In case anyone needed some inspiration.
Here's The Maverick team in our second round of costumes on Halloween.
Our residents are quite creative and they blew us away with their eerie outfits and ghostly garb. The contest was terrifyingly close but the winner of the costume contest was Ghost Rider!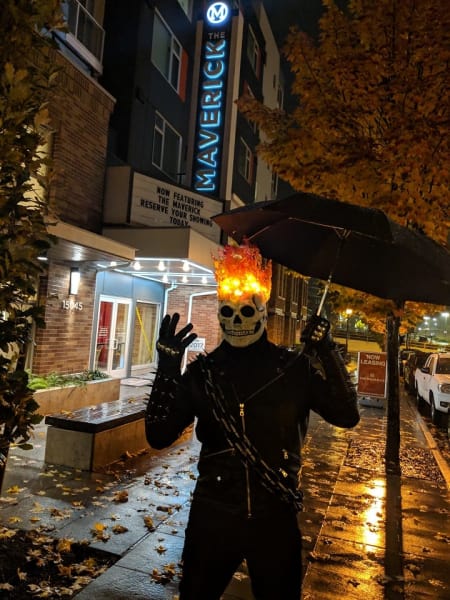 His wicked awesome costume won him $200 off of his rent!
Now it's time to tear down the cobwebs and focus on fall before the next holiday hits!